The first step in creating the Skull Friend button down was done digitally. I used blender to create the shape of the head, and took a picture of a knitted texture. Everything was put together in photoshop and put onto a flash drive.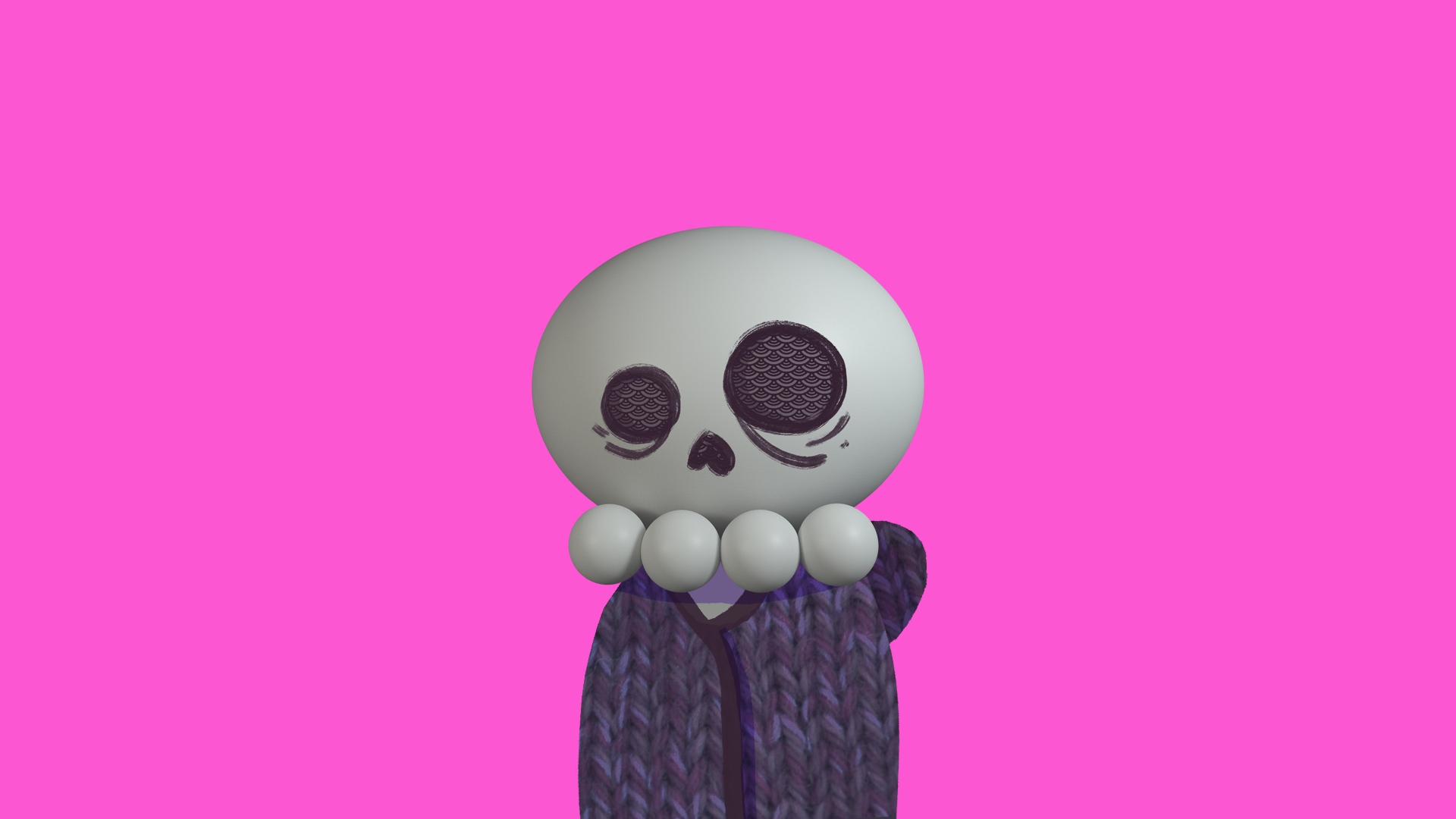 Step two was with working with VHS processing hardware. Two inputs were fed into an MX-1 to key out the background of the original image. Input one was just the image being output through an old laptop and VGA to RCA converter. Input two was a recording of Yo Yogi that had been put through the 
Chromatic Interplexor
 being fed through the 
Chromatic Interplexor
 a second time. This created feedback for the background that does not at all resemble the original content of the cartoon.
     While switches and knobs on the 
Chromatic Interplexor
 were adjusted and fiddled with, pictures were taken at moments where it looked good. Since this is technically hardware that has been circuit-bent there are lots of times where the results are not that desirable and it can take a while get good results.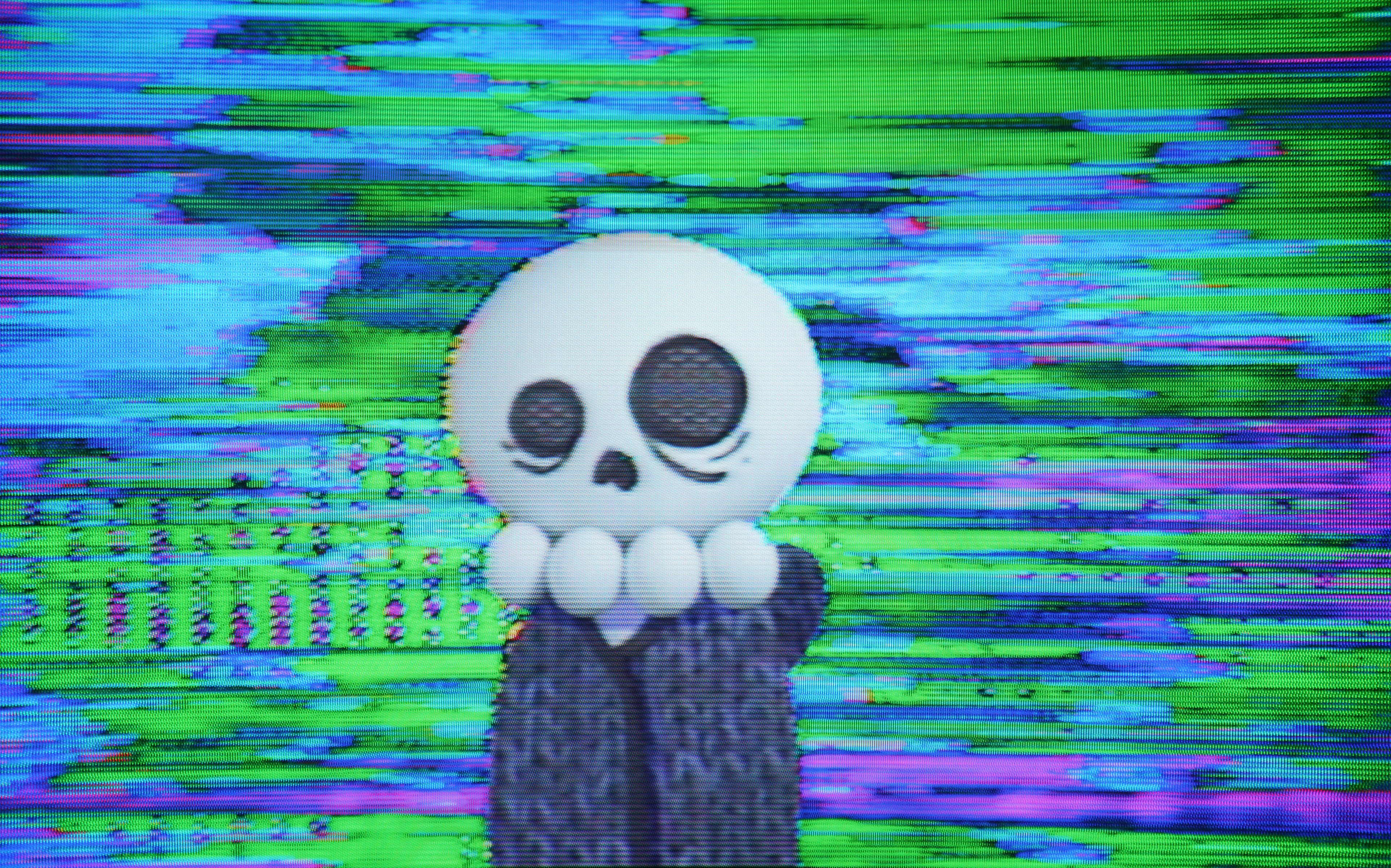 The final step was creating the design for all of the pieces of the shirt, which was surprisingly one of the longest parts of the process. Eventually it came in and we took pictures of the shirt, along with several designs by other artists.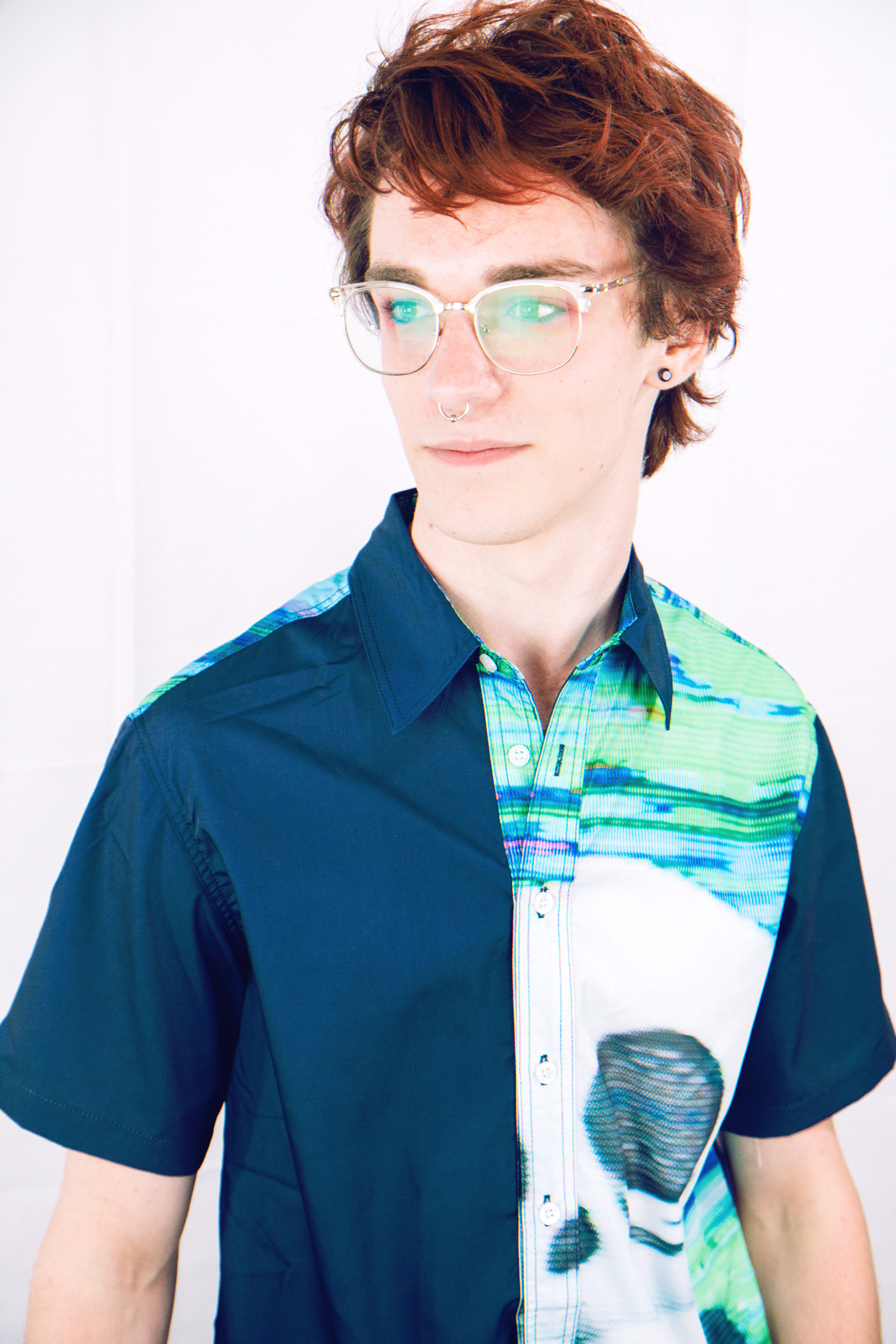 As of this time it is available to buy from the coolpics.biz website, but the designs available for a limited time and change a couple of times a year.